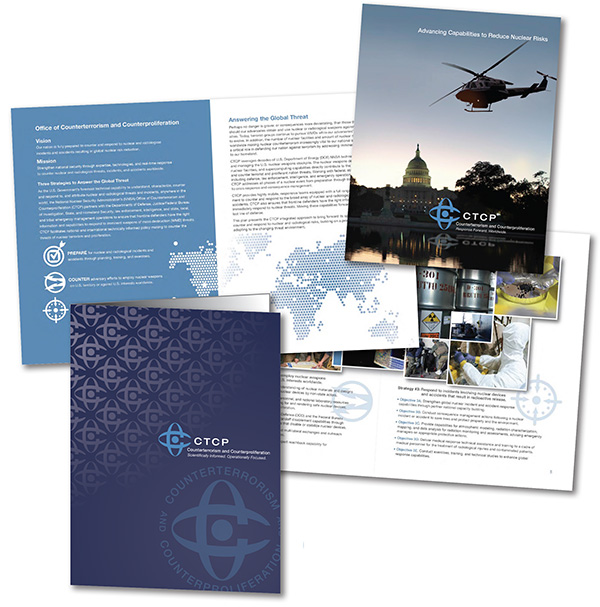 The Office of Counterterrorism and Counterproliferation (CTCP)
Challenge: Unify this important National Nuclear Security Administration (NNSA) Office under one brand, differentiating from other Offices and entities while empowering supporting Offices with brand strategies that support their unique offerings.
Solution: TWP worked with leadership to develop a brand and communications strategy to position CTCP as the United States' technological expert lead, building credibility around capabilities, staff, and proven performance. The communications strategy was developed to align messaging in support of, and with, NNSA's mission and outreach. Along with the logo, TWP developed additional icons to be used throughout communications materials.
Result: The new communications and brand strategy increased awareness of CTCP's objectives and strategies while differentiating CTCP from other agencies and organizations, especially those with overlapping capabilities.